Designed to last a lifetime.
The perfect blend of uniqueness and functionality. A tough but beautiful knife that's perfect for your everyday carry. Titanium handle, Damascus Stainless Steel blade, Wood+Resin inlay. Available now
Made from premium materials.
The Carved EDC Pocket Knife is made from premium materials and designed to last a lifetime. A titanium handle gives our EDC knife a lightweight, but strong overall feel. The blade is made from 440C Stainless Steel, widely considered one of the best alloys for holding a sharp edge and maintaining exceptional strength over time. Our premium Wood+Resin inlay is made to survive a wide variety of weather conditions.
Every pocket knife is backed by our 100% Satisfaction Guarantee.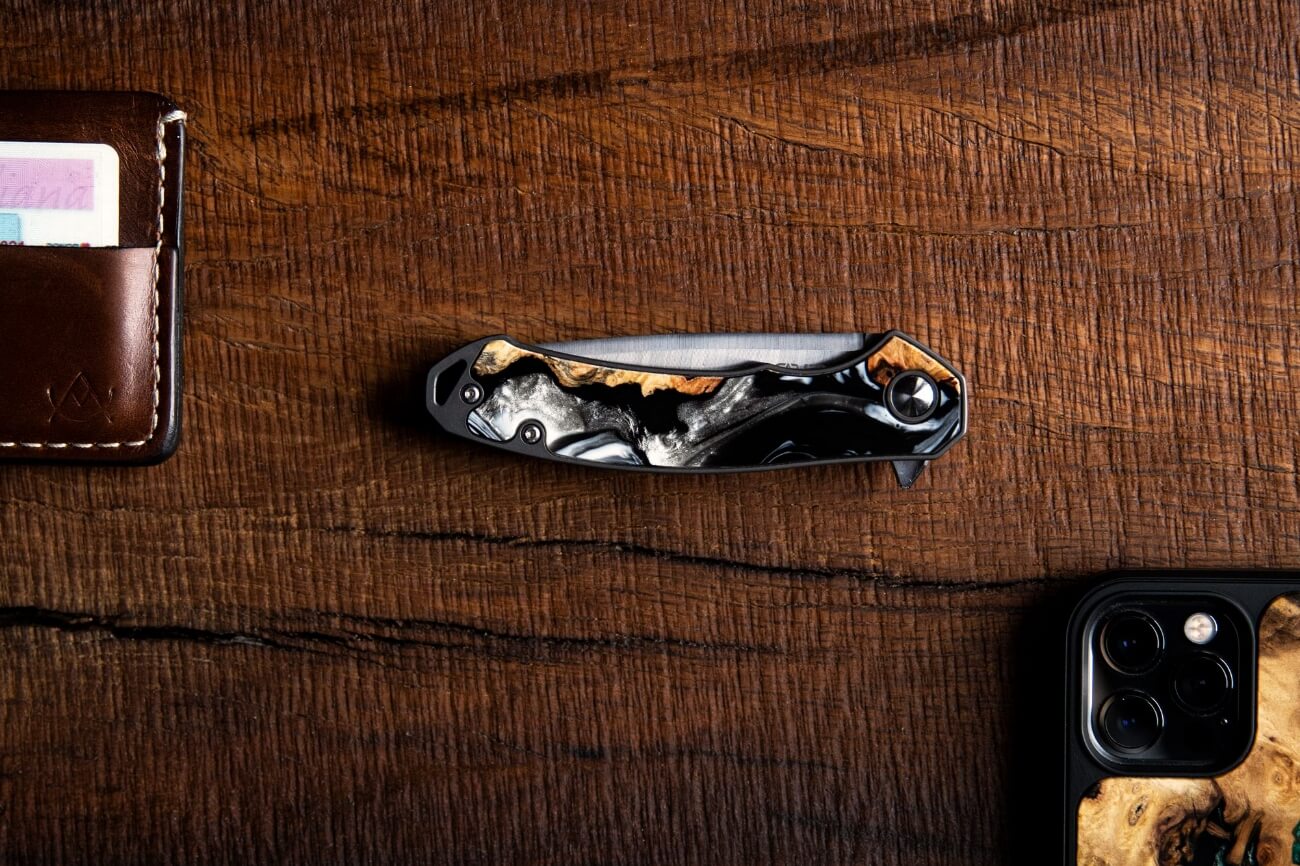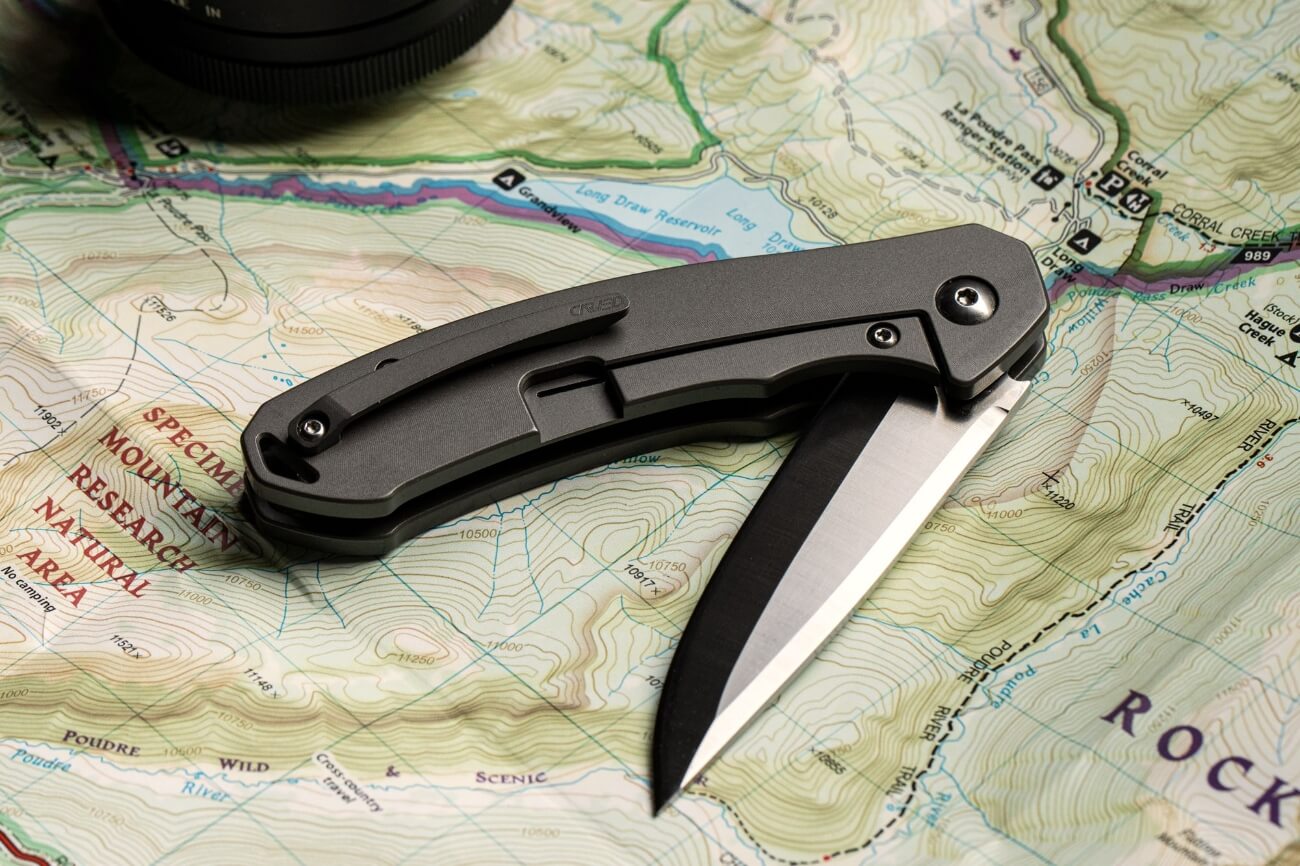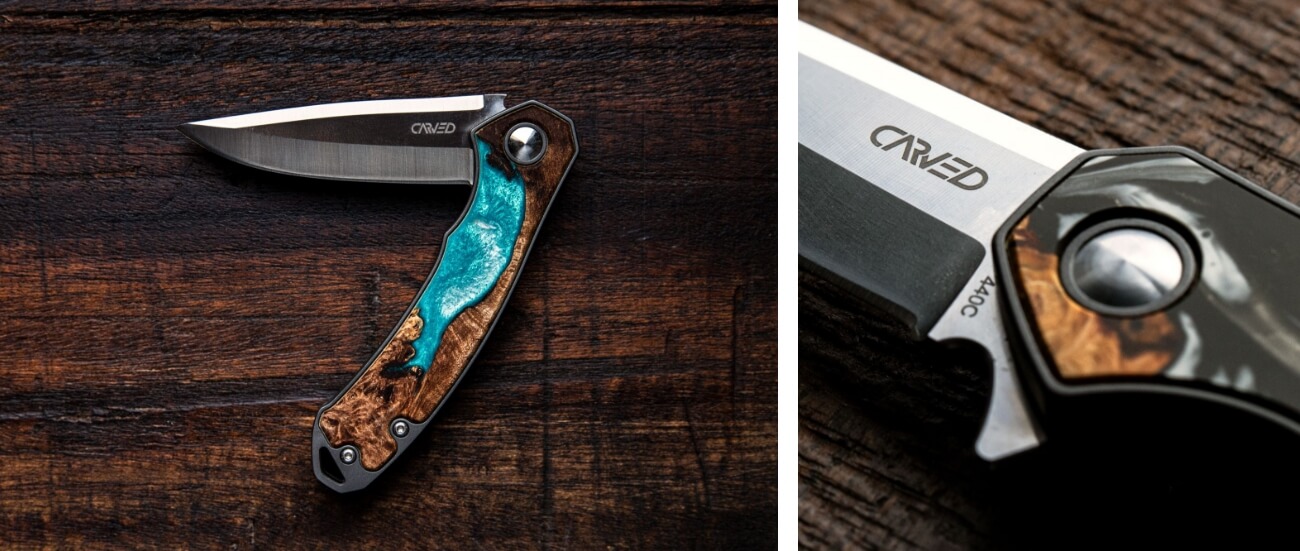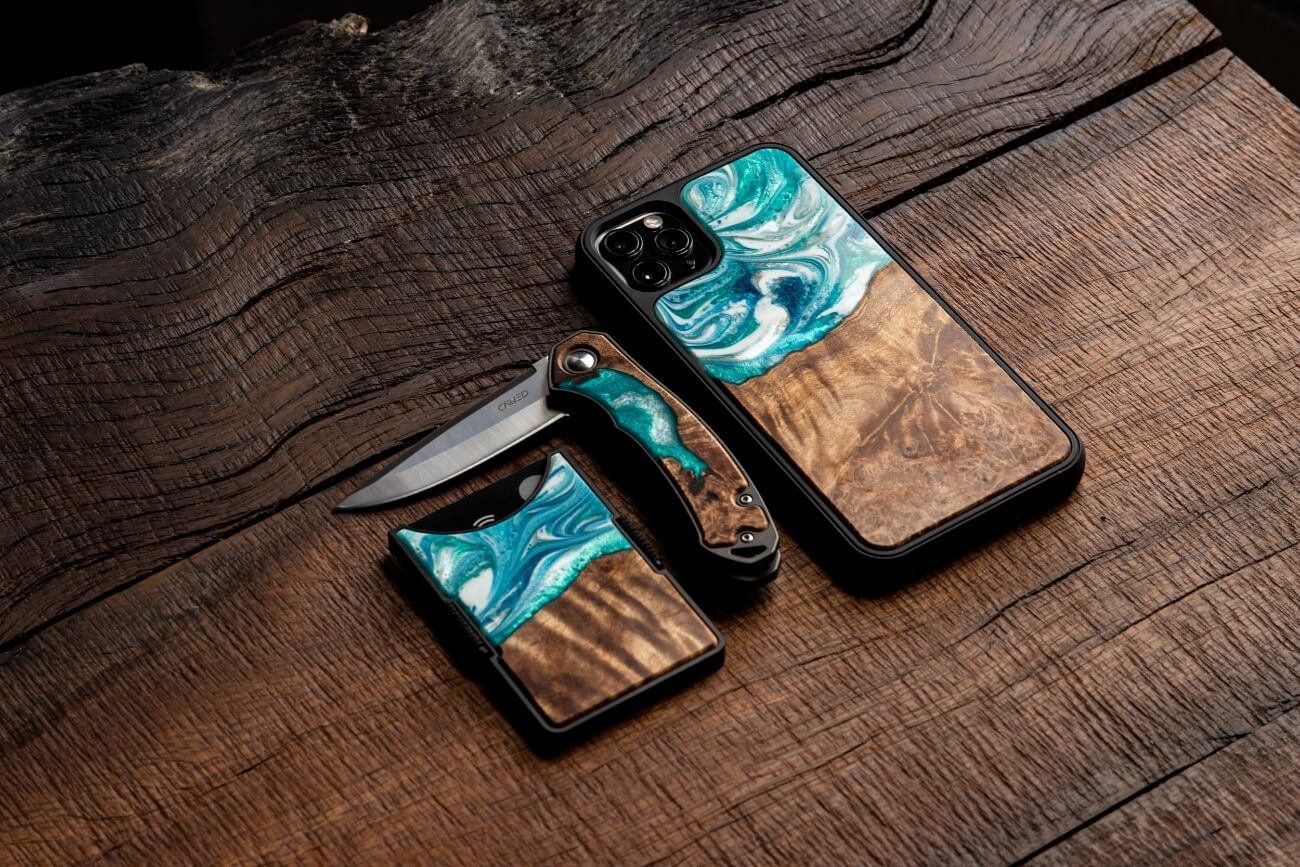 FAQ
If we haven't answered your question here, just email our awesome support team at help@carved.com
When will this knife be available?
This pocket knife is now available for purchase and shipment in 1-3 days. Choose from hundreds of different inlays. After your order is placed, we make your inlay and do the final assembly and testing of your knife.
How can I buy one?
Is it manual or assisted open?
This is a manual open knife. There is a flipper on the blade that helps you open it.
What are the dimensions and weight?
Blade only: 3" x 0.8" x 0.12"
Knife when closed: 4.13" x 1.1" x 0.46"
Knife when opened: 7.13" x 1.1" x 0.46"
Weight: 3 ounces (86 grams)
Is this knife legal in my state/province/country?
We can't provide any legal advice for you so please check your local, state or country regulations regarding pocket knives before purchasing. Since it is not assisted open and the blade is only 3" long, there should not be very many restrictions on this knife but please double check if you are concerned.
Will you have other knife designs or styles in the future?
Definitely! We are already hard at work on our next two drops. Join our email list or follow us on social to be one of the first to know when they are available.